Bar
Located in the main hall, hotel bar is open from 11 am. to 12 pm. to serve snacks and drinks on the terrace overlooking Positano and Capri.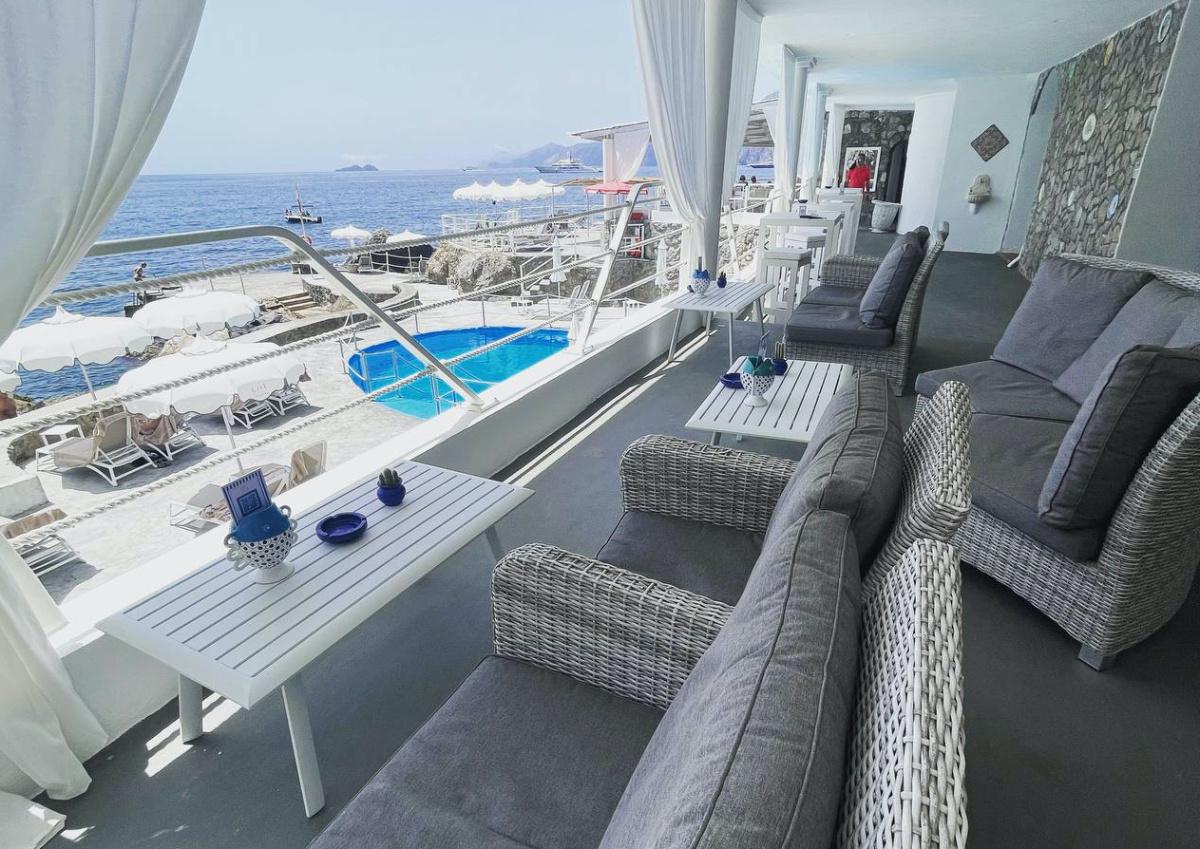 Beach bar is open from 9 am. to 7 pm. to sip a cocktail comfortably lying in the sun immediately after an invigorating dip.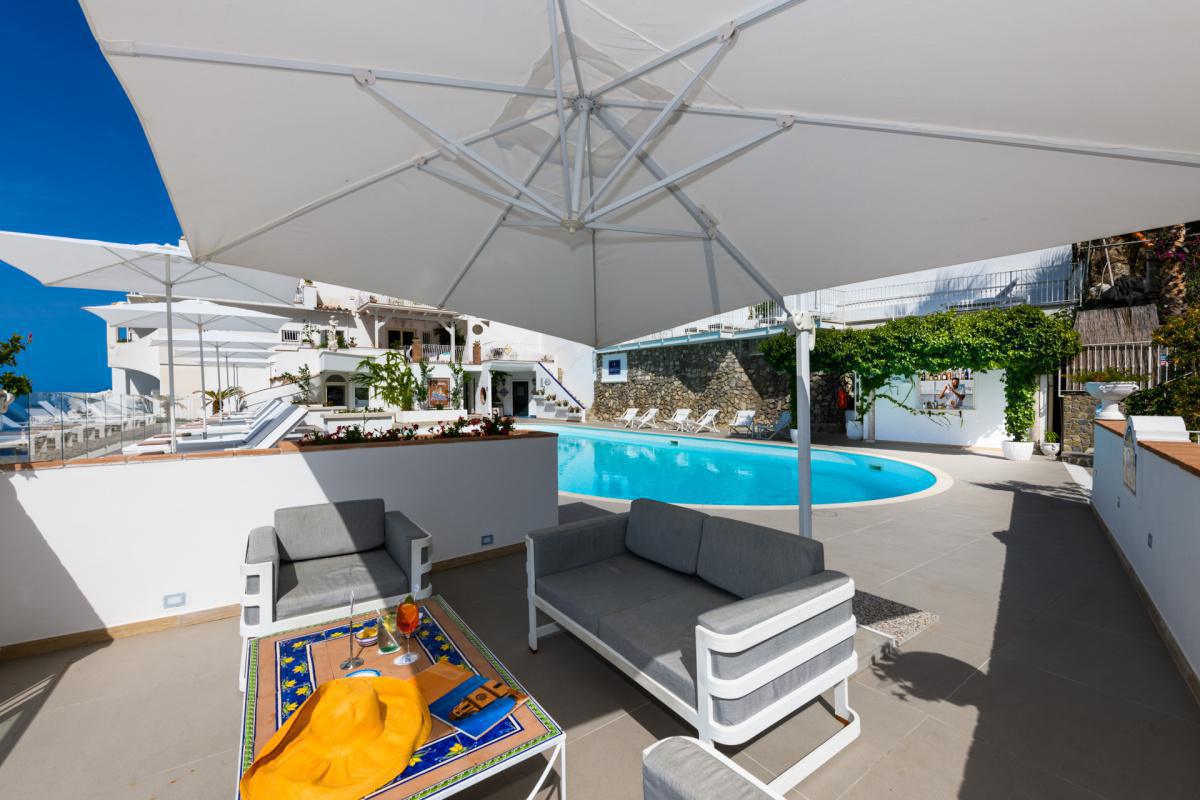 Pool bar is open from 8 am. to 7 pm. for those who want to relax reading a book in the shade of the pergola.